About Us
itSM Solutions LLC is an accredited content publishing company specializing in the creation of print, digital book and self paced video training solutions for Cybersecurity and Information Technology (IT) professionals. itSM's career pathway training programs have been adopted by the who's who of industry including HPE, Microsoft, Disney, Cisco, IRS, Navy, Lowes, Staples, Genzyme, Boeing, Intel, Molina Healthcare and many others.
Our Team
David Nichols | President

Dave is a founding member of itSM Solutions® LLC. He has over 35 years in information technology (IT); including graphic arts, medical, newspaper and computer graphics industries. As one of the founders of itSM Solutions he drew on that experience in the development and delivery of innovative consulting and training products that meet the real life needs of today's IT professionals. Along with co-founder Janet Kuhn, he was an early pioneer in the development of Web-based ITIL certification programs and online and classroom blended distance learning solutions. Together David and Janet were awarded the itSMF 2001 Product of the Year award for ITSM Best Practices Online (the first accredited ITIL online training program). David authored itSM Solutions' ITIL courseware along with numerous study guides and "Do IT Yourself" newsletter and industry articles. Along with partner Rick Lemieux, he's co-authored several whitepapers on ITIL adoption and IT Service Management training. Over the years he's worked with several Fortune 500 companies to align their IT goals to meet the business' objectives and achieve IT operational excellence. David holds an Expert certification in IT Service Management and has served several years as a representative of the ITIL Accredited Training Organizations (ATO) on the ITIL ATO Sub Group, and the ITIL Qualifications Board.
Rick Lemieux | VP Sales, Business Development & Marketing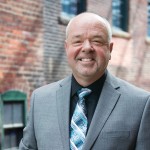 Rick Lemieux is a co-founder of itSM Solutions.com and its Chief Revenue Officer. He is responsible for overseeing the company's Sales, Marketing & Business Development programs. Rick has been involved in developing and marketing IT and Cyber Security workforce development solutions for the past 15 years. Rick's has been a driving force behind many companies including NISTCSF.com, itSMMentor.com, Careeracademy.com, elearnAfrica.com and Agile Sales & Marketing. Rick is certified IT professional and was recently identified as one of the top 5 IT Entrepreneurs in the State of Rhode Island by the TECH 10 awards for his work in developing innovative, online workforce development solutions for Information Technology, Cybersecurity and Business professionals. Rick Lemieux is on Twitter, Facebook and LinkedIn
Lori Perrault | Director of Operations
Lori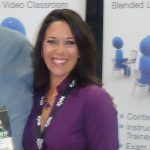 is responsible for Business Operations at itSM Solutions. Her primary duties involves ensuring 100% customer satisfaction for all itSM's product lines. Prior to itSM Solutions Lori was in the healthcare industry managing a team of healthcare professionals responsible for helping children with disabilities live more comfortable and successful lives.