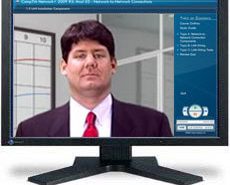 Print, Digital Book and Video Content for Instructor Led Training Programs
ITIL®
Prince2®
RESILIA™
Cobit5®
NIST CYBERSECURITY
Request Information
itSM Solutions print, digital book and video course accredited materials can be licensed for delivery in a classroom, virtual classroom, as a self-study video training program or in a blended classroom.
Classroom program are one to five days in length and come with print, digital book and or video courseware, checkpoint booklets and sample exams. All courses are eligible for college and continuing education credits from PMI, American Business & Technology University and others.
Our dedication to quality applies not only to our materials but to our instructor network as well. Our online, no cost trainer certification program has certified hundreds of trainers to deliver itSM Solutions materials across the globe. Clients and partners have the option to utilize itSM Solutions certified instructors or to train up corporate staff members to deliver the programs.
Distribution and support services for our content is provided by Arvato Training & Education Services, the exclusive provider of Microsoft print, digital book and video content globally.
Video Content Libraries for Self Paced Mentored Training Programs
ITSM
IT Project Management
Cybersecurity™
IT Networking
Business Skills
Microsoft Office
Request Information
itSM Solutions classroom style video training programs deliver the classroom experience direct to a student's PC, Tablet or Smartphone* using a unique combination of online video lectures, testing, digital books, study guides, checkpoints, sample exams and 24/7 online expert mentoring services.
Distribution and support services for our self paced mentored video training content is provided by Career Academy's Online Training Software division a leading provider of video-based online training courses for Learning Partners globally.
Video Training Overview
Video Training Demo
System Requirements
Custom Content Development Services
itSM offers a content development service that enables resellers and enterprises to contract with itSM for the creation of classroom and video training training solutions. itSM's courseware development environment facilitates maintenance and re-use of courseware elements for both online and traditional instructor delivered courses and is suitable for co-development of additional courses with outside subject matter experts.
Request Information