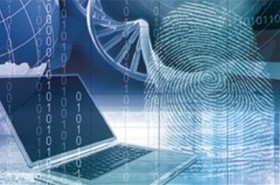 NISTCSF.COM
NISTCSF.COM is a NIST Cybersecurity Framework training program brought to you by and industry leading CISO and itSM Solutions. This program teaches enterprises of any size the knowledge, skills and abilities to operationalize a NIST Cybersecurity Framework (NCSF) program across its organization and supply chain.
The program also provides guidance on how to build a cybersecurity workforce in alignment with the work and specialty outlined in the NIST/NICE Cybersecurity Workforce Framework.
The program will offer both instructor led classroom and self-paced video training solutions.
All programs will come with a certificate of completion and continuing education credits (PDU, CEU's etc.). Some programs come with college credits that can be applied towards a degree or diploma in cybersecurity or computer science.
Funding sources for these programs will include Workforce Development, GI Bill, Apprenticeship, Internship, Human Resource and other programs set up for the unemployed, underemployed, retired veterans and employed workers to enable continuing education.
This program will be available in Q1/2017
Request More Information