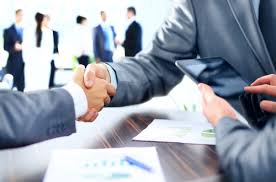 License Curriculum
The itSM Solutions white label training curriculum is available in print and digital book formats for in-class or virtual class delivery and as a video training program for self-study, in-class, virtual class or blended learning delivery.
itSM's OEM and Reseller licensing models enable itSM's curriculum to fit into any organizations delivery and business model.
Training Companies, Academic Institutions and Enterprises can request to become an itSM Solutions Authorized Training Partner by clicking on the button below.
Become an itSM Solutions Authorized Training Partner
itSM Solutions Training Partnership Details
Classroom, Technology and Staff Requirements
There is no technology required to deliver the itSM Solutions programs. The only staff required is an instructor that itSM Solutions or the partner provides
Financial Model
There is no upfront investment required to become an itSM Solutions reseller partner. Curriculum Licensing, instructor, exams and video training fees are listed in the reseller agreement. Administrative or academic support fees may apply for services partner would like to outsource to itSM Solutions
Revenue Model
• Open Enrollment Registrations for Classroom and Virtual Classroom Instructor led programs
• Self Paced Video Programs
• Exams
Student funding sources will be:
• Apprenticeships
• Grants
• GI Bill
• Project or Program Monies
• HR Monies
Marketing & Communications Model
itSM will work with partner to build awareness for its training program via social media and other marketing venues including online webinars, trade shows and other industry events.
• Target audience
All businesses, governments, nonprofits and academic institutions with IT infrastructures and access to the Internet.
• Recruitment program
itSM will help partners launch a campaign that focuses on digital transformation.
.
Success Metrics, Continuous Improvement Model
Our success metrics and continuous improvement model is based on an accredited quality management system we have in place with the certification exam agency Acquiros and Peoplecert. This system is where we monitor student feedback and over pass scores.
Governance Model
The governance model will be established by itSM Solutions and Acquiros an ISO 17204 accredited certification exam agency. All partners will be required to sign a itSM Solutions reseller agreement which provides the guidelines for the reseller to operate under. Random audits of partners will be conducted the certification exam agency to ensure compliance with the agreement.
Course Credits
Most programs come with a certificate of completion and continuing education credits, such as PDU and CEUs.
Copyright © 2017 itSM Solutions LLC